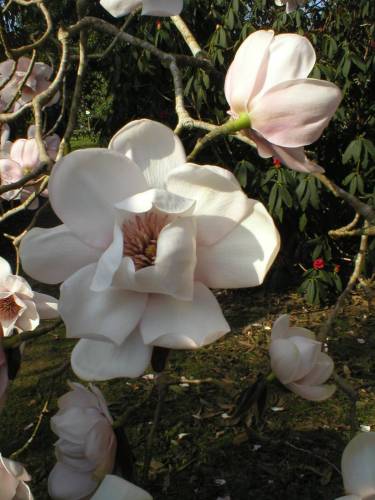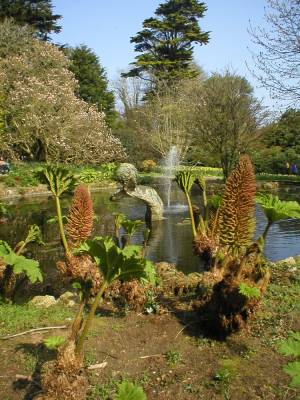 We hoped that these photos will wet your appetite and that you will visit Cornwall, its gardens and the National Museum of Gardening soon. We have no connection with any of the gardens featured in the Cornish Gardens Photos web sites, we just enjoy visiting them and sharing the photos of our visits with others. We maintain this and our other sites on a voluntary basis and no money is made by us as a result of your visit.
Sandra & George Pritchard
0-0-0-0-0-0-0-0-0-0-0-0-0-
Our next Garden of the Week will be:
0-0-0-0-0-0-0-0-0-0-0-0-0-
Photos Copyright 2003
Sandra & George Pritchard
You may use photographs from this site for non-commercial purposes but please give a credit. For high resolution photos for commercial use please contact the
George P Design
Site Last Updated
06/02/2005
Please refresh the page on each visit in order to see latest additions

Garden of the Week

-0-0-0-0-0-0-0-0-0-0-

This is an experience that we are sure everyone will enjoy. Those with whose interests in gardening of engineering will find it fascinating. The wonderful thing is that the tools you see here would still find a market today as would the children's tools and toys.

-0-0-0-0-0-0-0-0-0-0-

Annual Public Shows

This is the 79th time the show has been held in the St Johns Hall, Penzance. Starting in the 1890's the show is highly regarded by horticulturalists throughout the country.

-0-0-0-0-0-0-0-0-0-0-

Private Gardens Which Charge

Caerhays is probably the most outstanding plantsman garden in Cornwall. Open daily from mid March to the first week in June.

Another of Cornwall's delightful gardens well worth a visit.

0-0-0-0-0-0-0-0-0-0-0-0-0-

Public Gardens With Free Entry

-0-0-0-0-0-0-0-0-0-0-

Weather Link

For the latest weather in Cornwall and to listen on the net click the link below.

Any problems with this site please contact
Link to the main Morrab Library Site
Search the Net